Saturday, September 27, 2008
Posted by

Jenny
at 6:22 PM
1 comments


Posted by

Jenny
at 6:21 PM
0 comments


Posted by

Jenny
at 6:15 PM
0 comments


Tuesday, September 9, 2008
I wore my sweater for the first time this fall...as the sun set and I watched angry horses kick cowboys off their backs while fat crowds cheered. My eyes water easily sometimes, and did this night, for this horse.
Walk away from the rodeo to a happier part of the fair...babies, monkeys, children with their animals and sometimes ... rock stars.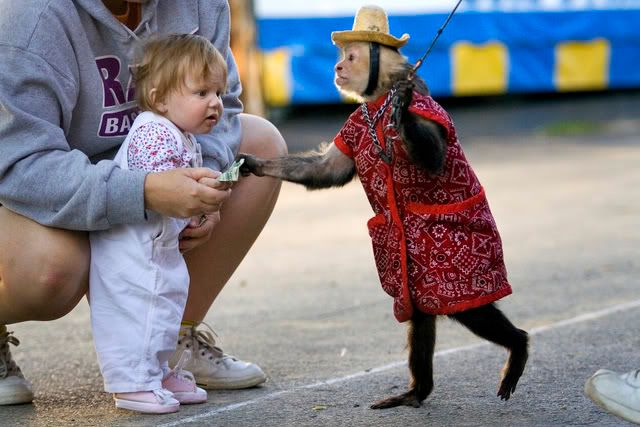 Posted by

Jenny
at 8:34 PM
3 comments


Posted by

Jenny
at 8:28 PM
1 comments


Thursday, September 4, 2008
Emotions running off the charts for a man who promises change...and they put their hope and trust in...what? A new America? A time when everyone will finally have everything they want, no more struggles, a cleaner environment? Will he lead me to that mountaintop I've been wanting to reach?
Everyone needs hope.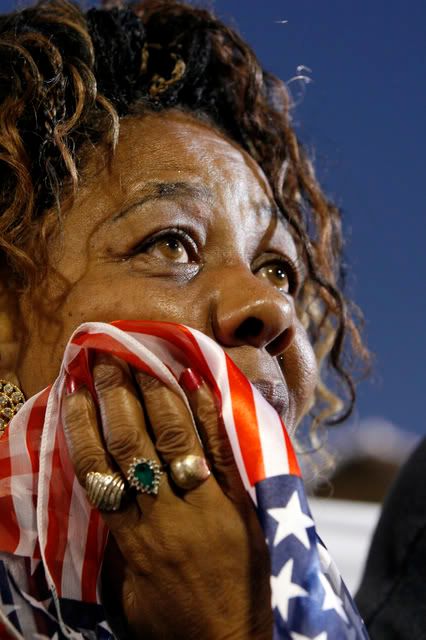 Posted by

Jenny
at 10:36 AM
1 comments


Posted by

Jenny
at 10:29 AM
3 comments